SiteHelpDesk
A list of some of the many features and functions included with SiteHelpDesk

Sample Functions and Screenshots
View some of the SiteHelpDesk screens for various functions
USERS:
OPERATORS:

NEXT STEP
Try It!
Download and trial the full product for 30 days.

Calls may be logged directly from a link on your Intranet using Netscape or Microsoft Internet Explorer: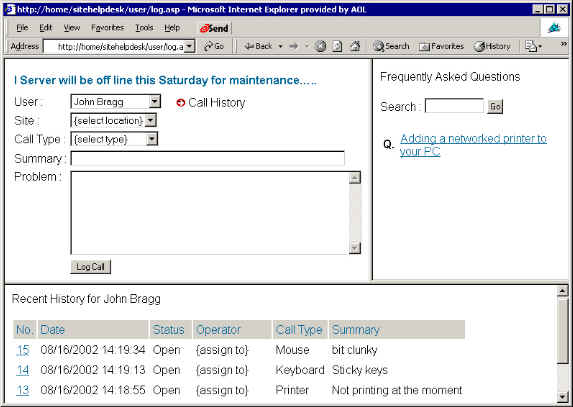 DOWNLOAD A FREE TRIAL COPY
Do not hesitate to try all the functionality, or to contact us if you need guidance or assistance.