SiteHelpDesk
A list of some of the many features and functions included with SiteHelpDesk

Sample Functions and Screenshots
View some of the SiteHelpDesk screens for various functions
USERS:
OPERATORS:

NEXT STEP
Try It!
Download and trial the full product for 30 days.

Features: Support Operators log into SiteHelpDesk from any PC with Microsoft Internet Explorer. They are presented with their call log summary and any follow up actions due in the next week. Drill downs are available to immediately open related call details: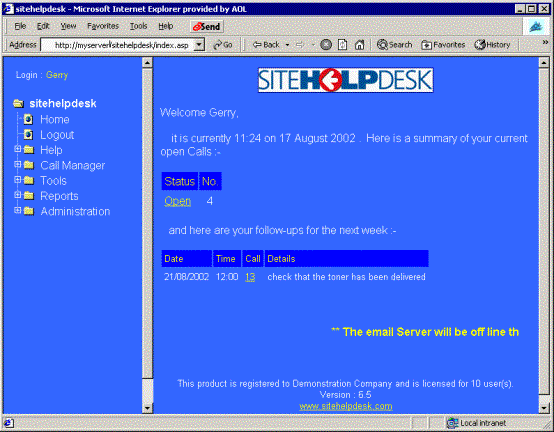 DOWNLOAD A FREE TRIAL COPY
Do not hesitate to try all the functionality, or to contact us if you need guidance or assistance.